My child has knocked out a tooth – What should I do?
During our First Aid courses, parents often ask us what to do if a child's tooth is broken or knocked out. It is a common occurrence – about 50% of children in Europe will have a dental injury before the age of 16. This can take the form of a loose or displaced tooth, as well as a broken or knocked out one.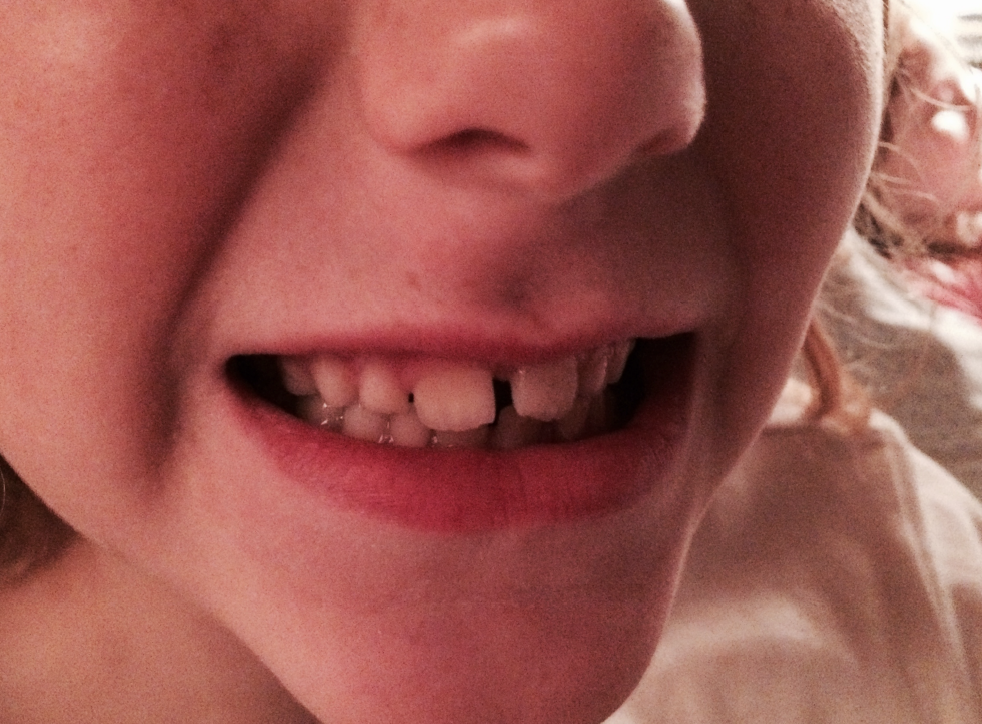 We asked Dr Cressida Dawson, British-trained dentist who works in Carouge, Geneva, for some advice: The first thing to remember is that if the child gets good First Aid treatment, a rapid diagnosis and treatment by a dentist, then there is a greater chance that the tooth can be saved.
Once a child is at the dentist, their milk teeth (also known as primary or deciduous teeth) and permanent (adult teeth) may be treated differently but the First Aid remains the same.
For a loose or displaced tooth, leave it in position and go straight away to see the dentist.
If the tooth has been cracked and a piece has fallen off, put it in a container of cold milk and go to see the dentist. If you don't have any milk, then water is better than leaving the piece dry.
For a tooth that has been knocked out ("avulsed"), hold it by the crown part, never by the root. A permanent (adult) tooth should be reimplanted in its socket straight away if possible and then take the child to the dentist straight away.
Other options include:
Keeping the tooth in the child's or parent's mouth surrounded by saliva – be careful of the risk of swallowing or inhaling the tooth!
Putting the tooth in cold milk.
Placing the tooth in a 'boîte sauvetage de dents' – this is a container of liquid that has the same concentration of minerals as blood. They are available from your dentist or pharmacy (in advance of an accident!) and may successfully keep the tooth alive for hours before re-implantation is carried out.
What if the gum is bleeding a lot (when the tooth is not still in its socket)?
Like any source of bleeding, you need to put direct pressure on the wound. Roll up a piece of sterile gauze (or a tissue if you don't have any) tuck it in the gap and ask the child to bite firmly down on it until they are in the dentist's chair. Again – be careful of the gauze being swallowed or inhaled.
What treatment might the dentist give?
A milk tooth is rarely re-implanted but it is important to still consult the dentist so they can check if there is any part of the tooth remaining in the socket, how the underlying permanent tooth is and to clean germs from the area to avoid infection.
A permanent tooth is usually re-implanted and splinted to the adjoining tooth and antibiotics given. The child will then be seen regularly by their own dentist to see how they are progressing and whether further orthodontic treatment is needed.
Where can I find a dentist at weekends, nights or on national holidays?
Click on the link to be re-directed to the websites:
Saturday morning emergency consultations in Geneva.
Saturday and Sunday morning emergency consultations in Geneva (Champel, Servette), Vevey, Gland, Lausanne, Nyon.
Emergency consultations 0900-1200 and 1600-1800 in Geneva, 365 days of the year (click on 'Urgences').
For Vaud, call the medical helpline on 0848 133 133, 24/24hours.
With many thanks to Cressida Dawson
Written by Dr Penny Fraser
© HealthFirst 2015