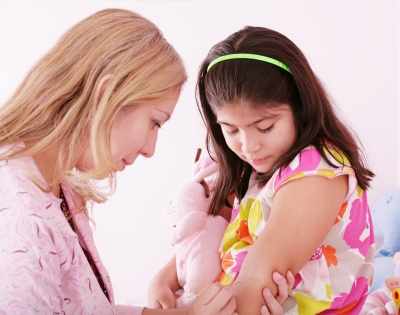 This important week takes place in the last week of April every year. It is an opportunity to remind families and communities throughout the world how effective vaccines can be, and to encourage people to take action to ensure that more children, and also people in other age groups, are immunized against potentially life-threatening diseases.
Throughout the world every year, 2-3 million deaths from diseases such as diphtheria, measles, pertussis, pneumonia, polio, rotavirus diarrhoea, rubella and tetanus are prevented because of immunization.
The slogan for World Immunization Week 2014 is "Immunization for a healthy future. Know, Check, Protect". The World Health Organization and its partners around the globe are encouraging people to learn more about which vaccines are needed to prevent deadly illnesses, to check to see if their family's immunizations are up-to-date, and to seek out vaccination services so that all family members are protected.
In the Geneva and Lake Leman area, we are living in a mobile community where people are coming and going all the time. It can be easy to miss vaccination appointments because of house, school, or country moves. Take a look at the recommended Swiss Immunization Schedule for 2014 and talk to your doctor or paediatrician if you think an immunization is due for one of your family members.
http://www.infovaccins.ch/index.php/plan-de-vaccination-actuel-2014
We realise that many vaccinations, especially those like the MMR vaccine (Measles, Mumps and Rubella), are a sensitive subject amongst parents, often provoking strong opinions. We ask that this post be considered as helpful health information for you and your family and not the start of a heated debate! If you have any questions and worries about vaccinations for your family members, please talk to your own doctor. Thank you.
Image courtesy of David Castillo Dominici/FreeDigitalPhotos.net