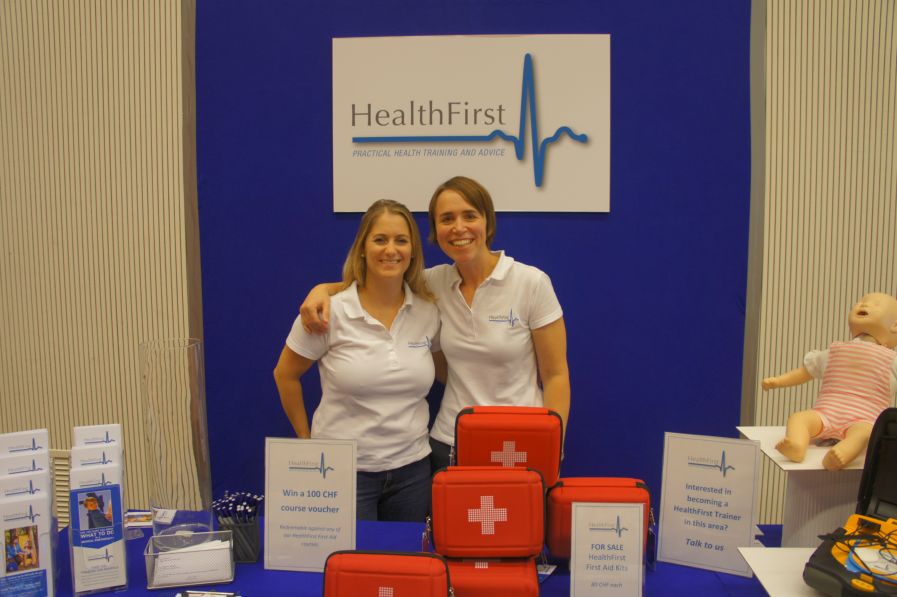 Dr Michelle and Dr Penny were at Expat Expo in Bern yesterday launching HealthFirst's first courses and seminars to be delivered in the canton of Bern, starting in October 2012.
They met many interested people from Bern's International Community and look forward to meeting and training more in the months to come.
Special thanks to Laurence Norman for his fantastic help in setting up our exhibition stand and also special congratulations to Melanie who won the 100 CHF course voucher redeemable against any of our HealthFirst courses.
Dr Michelle will be delivering a FREE seminar in Bern on Tuesday 23rd October at 18:30 in the Upper Hall of St Ursula's Church. The seminar is called "Matters of the Heart – Reducing cardiovascular risk and learning why time counts". It will be an interactive and informative discussion about the world's biggest killer, its risk factors and what you can do about them. You can also learn about how to recognise and help someone who may be having a heart attack or a stroke.
You can register for your free seminar place via the link on the homepage of our website. You can also visit the courses page of our website to see what First Aid courses we have coming up in Bern.