Do you remember when you last did a CPR course (Cardio-Pulmonary Resuscitation)?
At school? When you were in Scouts? Perhaps when you were training to be a life-guard? Perhaps it wasn't even called CPR then – 'Cardiac Massage', 'The Kiss of Life?'
One of the most frequent comments that we receive from our First Aid course participants who are updating their skills, is just how much the protocol has changed since they last learnt CPR. For example, did you know that the new chest compression to rescue breath ratio is now 30:2?
Maybe it's time for YOU to update what you learnt all those years ago on our upcoming CPR or First Aid for the Swiss Driver's licence courses… Fortunately, we are not using these skills every day and so slowly we forget what to do in the case of an emergency. Doctors and nurses have to be regularly updated too. I recently attended my update course, over three days. In fact, I got a red mark on my hand from performing so many chest compressions! (don't worry – you won't get this from a 3 ½ hour course).
So who decides what actions stay and which ones change? It all comes from ILCOR – the International Liaison Committee On Resuscitation. This is a highly respected committee of 356 specialists in resuscitation from 29 countries. They study, over 36 months, all the observations made of resuscitation attempts around the world, tens of thousands of studies and over 400 scientific proofs on 277 subjects related to resuscitation of children and adults.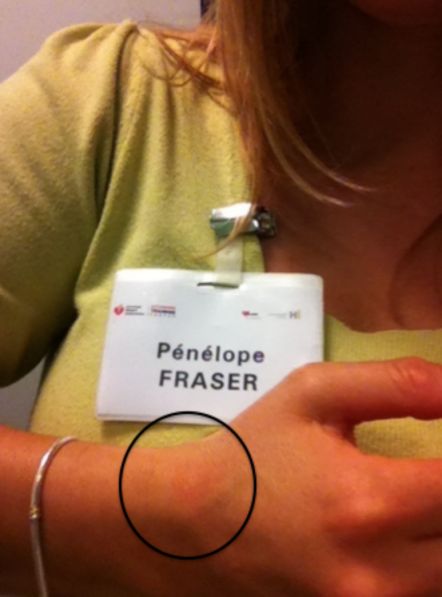 After all this careful study and discussion, they publish the latest evidence-based recommendations every five years, the most recent being in 2010. These recommendations not only apply to every doctor, nurse and paramedic but importantly to every First Aider, family member, work colleague and passerby on the street or tram i.e. YOU!
So what has changed recently?
Chest compressions of high quality are so important that they are now the FIRST action you take after telephoning for the emergency services.
They need to be of a fast enough rhythm (100 compressions per minute) and of 5 cm depth in an adult (at least one-third chest depth in children) with complete relaxation of the chest in between each one.
Save an average of 18 seconds by starting chest compressions FIRST. Previously too much time was spent opening the airway, finding the protective face mask, getting a good seal around the person's mouth and giving adequate rescue breaths, before the chest compressions had even begun. Every second counts for the person that you are helping.
Minimize any interruption to the chest compressions – they must take priority over everything else to maximize the chances of the person surviving.
Compression-only CPR (when no rescue breaths are given – just continuous chest compressions) is recommended for many situations, eg concern over the risk of infection, difficulty accessing the person's mouth, an untrained rescuer etc) and it is so easy to learn.
The thought of performing CPR on a family member or other person can seem so scary but learning in a friendly, safe course with experienced trainers can help to reduce anxieties and equip you to do SOMETHING rather than nothing at all. Remember, most people who stop breathing outside of a hospital situation do not receive CPR!
Click to take a look at our upcoming courses:
CPR for Adults
CPR for Babies and Children
Written by Dr Penny Fraser